User stories and experiences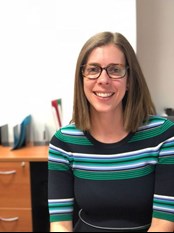 Interview Q and A – Lani Attwood, Research Governance Manager for Western Sydney Local Health District (WSLHD.)  
Describe your role and your stakeholders. I am the Research Governance Manager for Western Sydney Local Health District (WSLHD.) My role is to review and authorise ethically approved research projects to be performed at the numerous site locations within WSLHD. WSLHD has a diverse research environment which requires engagement with the local research community, universities, pharmaceutical, biotechnology and medical device companies and medical research institutes.
For how long have you been using REGIS? WSLHD have been progressively introducing REGIS to our research community since February 2018. The WSLHD Research Office required all new applications to be submitted in REGIS since March 2019, so we have been using REGIS consistently since that time.
How has using REGIS enabled you to improve the efficiency of your work? REGIS has required us to review how we currently process site governance applications within our office and look for ways to integrate our current processes with REGIS. We have been able to remove unnecessary manual tasks and are managing all correspondence with applicants within REGIS.
What aspects of the system do you use the most? When reviewing site (STE) applications within REGIS I most commonly use the home page, documents and decisions sections of REGIS. As a manager I am looking forward to being able to use the reports function of the system to review and track the number and types of applications we are receiving within my office.
How have staff around you responded to REGIS – has it changed the way you communicate with them about projects? Reactions to the introduction of REGIS have been mixed. Some applicants enjoy using the system and prefer it to other research application systems they have used before, and others have experienced difficulties with their applications. We have tried to ensure all communication regarding projects occurs within REGIS (not through other means such as emails) to assist applicants in learning how to use REGIS. Obviously REGIS will never replace the value of a quick phone call to the Research Office for advice and guidance.
How would you like to see REGIS evolve in the future? I would like to see REGIS develop further into providing individual research offices the ability to manage and customise aspects of the system such as templates for correspondence. I would also like to see REGIS become more mobile friendly for use on mobile and tablet devices.
What advice would you give new users of REGIS, to help them feel comfortable with the system? The more you use REGIS, the easier it becomes. We have learnt this from experience in the Research Office – the more familiar we have become with aspects of the system, the easier it has become for us to use REGIS. We urge users not to forget to ask your Research Office for help. I have met with many applicants just prior to submitting applications and have been able to identify any issues early. It is much easier to amend your application before rather than after submission.